How to Register for an Iowa Sports Betting Account
It's an excellent time for legal sports betting in Iowa. Sports betting customers in Iowa can register for an account at any legal sports betting operator within the state. The in-person registration mandate for online sports betting expired on Dec. 31, 2020.
That means you don't have to visit an Iowa casino and hope the casino carries the sportsbook you want to use. There are 17 different sportsbooks in the state and you can use your mobile device or desktop computer to start the process. Be sure to explore introductory offers from sportsbook companies, too.
Can I Register Online at Legal Iowa Sportsbook?
Yes. Before New Year's Day 2021, you had to visit the Iowa casino partner of the online sportsbook to complete your account registration. So, if you wanted to bet at several online Iowa sportsbooks, it meant a trip to several casinos around the state before you could wager using a sports betting app.
Thankfully, the in-person registration mandate is a thing of the past. If you're of legal age and have a computer, smartphone or tablet, and access to the internet, you're good to go. While you need to be inside the state lines to place a bet legally, you can register for an account from anywhere.
The process of registering online is easy and fast, but you will need to share a few pieces of identifying information.
Best Online Sports Betting Sites in Iowa
Rank
Sportsbooks
Bonus
Features
Play
Can I Bet on Sports in Iowa Legally?
Yes, you can. There are three requirements for legal sports betting in IA beyond using an approved operator. You must be:
At least 21 years old.
Not on any gambling self-exclusion lists.
Physically within the state when you place your bet.
You don't have to be a legal Iowa resident to place a wager. Additionally, you can register for and even deposit funds into your account from outside the state as well.
The only time you have to be physically in Iowa is when you place a real money wager. It's not illegal to register for an Iowa sportsbook account from anywhere, including nearby states Missouri, Minnesota, Illinois, Nebraska, South Dakota or Wisconsin.
What Info Do I Give to Register?
Legal sports betting operators must ask for some basic personal information to verify who you say you are before they give you a sportsbook account.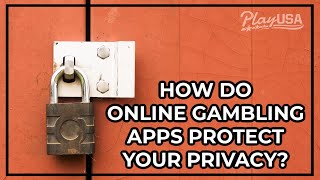 Iowa sportsbooks will ask for the following information when you click the sign-up button:
Date of birth
Email address
Legal name
Mailing address
Last four digits of your Social Security number  
Some of the apps let you streamline that process by allowing you to snap a photograph of your government-issued photo ID. However, you need to ensure the information on that card is correct.
Once the sportsbook has verified the information you supplied, that's it. You're now ready to make your first deposit and place your first bet.
There's good news if you've ever played daily fantasy sports (DFS) games with DraftKings or FanDuel. Because they are also sports betting operators, you can skip a few steps in the registration process. Log in with your existing credentials that you use for DFS.
From there, DraftKings or FanDuel will walk you through the process of verification for sports betting.
If you're signing up for PointsBet or Caesars sportsbooks, or you're new to DraftKings or FanDuel, you will have to start at step one.
Be sure to watch your email, as sportsbooks tend to give their best promotions to first-time depositors.
How Do I Know Which Iowa Sportsbooks are Safe?
In Iowa, only brick-and-mortar casinos can receive licenses to offer online sports betting.
Those facilities can negotiate operator agreements with sports betting companies to run their sports betting activities. The Iowa Racing & Gaming Commission approves those contracts before the book can take wagers.
If you're uncertain whether a sportsbook has approval in IA, there's an easy way to tell. Somewhere on the app's or website's landing page, a disclaimer denotes such regulatory compliance. If you don't see that, it's a good bet that the sports betting site you want to use is not legally allowed to operate in Iowa.
Here's a list of the regulated online sportsbooks in Iowa and their land-based partners:
| Iowa Casino | City | Retail Sportsbook | Online Sportsbook No. 1 | Online Sportsbook No. 2 | Online Sportsbook No. 3 |
| --- | --- | --- | --- | --- | --- |
| Ameristar Casino | Council Bluffs | Sportsbook at Ameristar | theScore Bet | Barstool Sportsbook | |
| Casino Queen | Marquette | Fubo Sportsbook | Fubo Sportsbook | | |
| Catfish Bend Casino | Burlington | PointsBet Sportsbook | PointsBet Sportsbook | | |
| Diamond Jo Casino | Dubuque | FanDuel Sportsbook | FanDuel Sportsbook | Betway Sportsbook | |
| Diamond Jo Worth | Northwood | FanDuel Sportsbook | BetMGM Sportsbook | | |
| Grand Falls Casino & Golf Resort | Larchwood (near Sioux Falls) | Betfred Sports | Betfred Sports | Elite Sportsbook | Bally Bet Sportsbook |
| Hard Rock Hotel & Casino | Sioux City | Hard Rock Sportsbook | Hard Rock Sportsbook | | |
| Harrah's Casino | Council Bluffs | Caesars Sportsbook | Caesars Sportsbook | Unibet Sportsbook | |
| Horseshoe Casino | Council Bluffs | Caesars Sportsbook | Caesars Sportsbook | | |
| Isle Casinos | Bettendorf and Waterloo | Caesars Sportsbook | Caesars Sportsbook | | |
| Lakeside Hotel Casino | Osceola | Caesars Sportsbook | Caesars Sportsbook | DRF Sportsbook | |
| Prairie Meadows Racetrack and Casino | Altoona | Caesars Sportsbook | Caesars Sportsbook | | |
| Q Casino | Dubuque | Q Sportsbook | Q Sportsbook | | |
| Rhythm City Casino | Davenport | Elite Sportsbook | Elite Sportsbook | | |
| Riverside Casino & Golf Resort | Riverside | Elite Sportsbook | Elite Sportsbook | | |
| Wild Rose casinos | Clinton, Jefferson and Emmetsburg | DraftKings Sportsbook | Circa Sports | BetRivers Sportsbook | |
Which Iowa Sports Betting Apps Can I Download Today?
Nearly every online sportsbook in Iowa offers a betting app. Here are the sports betting apps available in Iowa:
Circa Sports
Fubo Sportsbook
Q Sportsbook
How Do I Bet on My Phone?
Finding the right path to your sportsbook of choice can differ depending on the device you want to use to bet. The IA operators provide access no matter what device you're using, however.
Most Iowa sports betting operators have apps for Android and Apple (iOS) devices and web browsers. So, whether you're on your desktop computer or your mobile phone's web browser, the process is the same.
The mobile website is your first destination if you use an Android device to register for an Iowa sportsbook. That's not the sports betting operators' choice, however.
Mobile betting in Iowa on my Android device
You can download sportsbook apps to your Android device, and thanks to some policy changes, you can download sports betting apps from the Google Play Store.
You can also visit the website of the sportsbook you want to register for using a mobile browser. The sportsbook's software should automatically detect you're using an Android device.
From there, it will walk you through how to download the Android app. You will have to enable the installation of third-party apps on your device, which will be a part of the download process.
Betting in Iowa on my Apple device
If you're an Apple user, finding iOS-friendly apps is a bit simpler. All you have to do is open the App Store and search for the sportsbook from which you want to wager.
If that's Caesars or BetRivers Sportsbook, you need to make sure you've selected the IA version of the app. Those sportsbooks exist in multiple states and maintain a separate app for each. DraftKings, FanDuel and PointsBet also live in several states; however, it's all one app.
If you prefer, you can do your wagering on a computer using sportsbooks' websites. For Caesars' customers, however, the Iowa site will refer you to the company's mobile app.
There are Iowa sportsbooks that only offer browser-based sports betting. Betfred Sports doesn't provide an app option; however, you are required to download a geolocation app on your phone to verify your betting location.