It's the presidential debate season, and FanDuel wants to keep things interesting this year for Iowa sports bettors.
Starting with Tuesday's first presidential debate between President Donald Trump and former Vice President Joe Biden, FanDuel is launching a free-to-play pick'em contest.
The contest will cover all three presidential debates, as well as the vice presidential debate. In total, FanDuel will be giving out $50,000 throughout the contest.
FanDuel Iowa Sportsbook went online early this month. FanDuel's facility partner is the Diamond Jo casino brand.
Answer debate predictions and win
For each of the four debates, FanDuel is presenting up to 10 binary or multiple-choice questions. Questions range from debate topics to how the candidates will behave themselves.
Individuals with the most correct contest for each debate will split a $10,000 prize. The overall winner(s) across all four debates will earn up to another $10,000.
Mike Raffensperger, CMO of FanDuel, in a press release:
"We remain as committed as ever to our brand promise of giving our players more ways to win. We demonstrated this when we hosted our first-ever political contest for the Democratic debate back in March, which our customers loved. As we continue to lead our industry forward in innovation and creativity, we've seen incredible engagement around marquee events not tied to sports, such as awards shows, reality TV competitions, and more."
The first presidential debate takes place tonight, Sept. 29, with the second being held on Thursday, Oct. 15. The final debate will be on Thursday, Oct. 22.
The lone vice presidential debate will be on Wednesday, Oct. 7.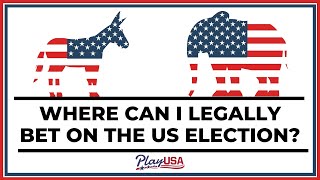 Topics, name-calling and fake news among pick'em questions
To play, you just need an account with FanDuel's main website. This is a free game.
You must answer the questions prior to the debate and submit them:
How will the candidates greet each other?
What issue will the first debate topic address?
Will Trump refer to Biden as "Sleepy Joe?"
Which candidate will be asked to respond first in the debate?
What color will Trump's tie be?
Will Biden and/or the moderator mention Trump's Twitter activity?
Will Biden mention "Scranton?"
Which candidate will be the first to be cut off by the moderator because they are over time?
Will Biden play a song on his phone during the debate?
Will Trump mention "fake news?"
Plenty of topics to discuss in first debate
There are a lot of potential topics for the first presidential debate, but not all are likely to be covered.
FanDuel proposes the first topic question as part of the contest. Their selection options for the questions are:
COVID-19
Supreme Court
Election Integrity
Other
The COVID-19 pandemic has been a main topic for all Americans for months and has been a factor in the lives of Iowa sports bettors. Recent numbers show half of the states in the country are still experiencing daily rises in case numbers.
The Supreme Court is also a hot topic with the passing of Ruth Bader Ginsburg over a week ago. Trump has nominated Amy Coney Barrett as her replacement, causing another political battle with election day weeks out.
Election integrity is another hot topic due to Trump refusing to commit to a peaceful transition of power to Biden if he loses the election in November. Trump has been vocal about his belief the election will be rampant with voter fraud.
The choice of "Other" could be the play though, as the New York Times created a lot of buzz on Sunday. They released a piece on Trump's taxes, indicating he paid $750 in income tax in 2016 and 2017, and is hundreds of millions in debt.
Election Day free contest in the works for FanDuel Sportsbook
Along with the free-play contest for the debates, FanDuel plans on an Election Day contest as well.
Beginning Oct. 21, FanDuel will offer a free-to-play election game on FanDuel Sportsbook. Fans will be able to predict the outcome of election-related markets.
FanDuel has not announced the prizes for the Election Day contest.