What are Prop Bets?
When it comes to gambling sports these days, bettors have more choices than ever. While the most common wager types are moneylines, spreads and totals, sports bettors in Iowa have access to plenty of other categories that can be lucrative.
One area of online sports wagering growing in popularity is the prop betting market. This is the case in most states where sports betting is legal and the same can be expected in Iowa, where wagering has been allowed since August 2019.
If you're looking to learn a bit more about how prop betting works in the Hawkeye State, you've come to the right place.
What are Proposition Bets?
A proposition bet (also known as a prop bets) is nearly any wager that isn't a conventional moneyline, spread or total. Props are oftentimes not directly related to the outcome of an event, although some prop markets can be related to the final score, much like standard wagers.
The majority of props are broken down into two categories: game and player props. The most common examples of props are markets covering individual team and player stats, but it can go much deeper than that and get much more specific. Some prop markets come with more modest, standard betting odds, while others have much higher-paying odds.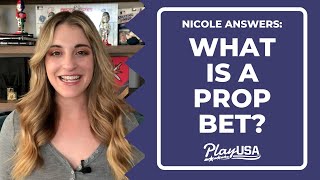 Most Popular Prop Bet Types by Sport
The best way to get a feel for what online sportsbooks in Iowa offer is by looking at prop betting examples. We'll delve a little deeper into what is available for each major sport while we single out a few specific markets available in the Hawkeye State.
Examples of NFL prop bets
Football is the most popular sport to wager on in the country, and no professional body is more commonly bet on than the National Football League. Knowing this, it comes as no surprise that there are more NFL prop markets than any other sport at online sportsbooks.
Below are lists of what bettors can expect to find when it comes to betting on NFL props, broken down into categories. Options include but are not limited to:
NFL team props and game props
Alternate spreads/totals
Moneyline or spread/total points parlays
Home/away total points
First/second half moneyline, spreads and totals
Quarters ML, spread and totals
Winning margin
First team to X points (10, 15, 20, 25, etc.)
Team to score first and win/lose
Halftime/final score result
There can even be several versions of a specific type of prop bet. For example, winning margin prop betting markets are available in various ways, depending on the site.
NFL player props
Touchdown scorer (First/last of game, anytime, first half, second half)
Passing/rushing/receiving yards
Pass attempts/completions
QB longest completion and WR longest reception
Rushing attempts
Total receptions
There can also be multiple versions of player props offered, including the ability to select a certain player for multiple touchdowns in the same game or the length of a player's first rush attempt/reception.
Props based on player stats often come with modest lines, similar to those you see with a conventional spread or totals wager. The occasionally profitable NFL prop markets tend to be parlay betting that combines a side and a total, along with the selection of specific touchdown scorers in an individual game.
Here's one example from DraftKings Sportsbook taken from an NFL playoff game between the Chicago Bears and New Orleans Saints:
Saints running back Alvin Kamara is pretty heavily favored to score a touchdown (-225). But, as we can see, those odds skyrocket once he is selected to score the first or last touchdown of the game (+400). Suddenly, instead of needing to risk more than twice the amount you can win, the payout can become four times the original investment.
Bears running back David Montgomery also has a decent chance to score at any time throughout the game (+125), which means risking $10 for every $12.50 in profit. But if the same player was selected for the first or last touchdown (+900), the bettor can earn $90 on a $10 wager.
There are dozens of NFL prop markets available for each game during every week of the season, and the markets only increase when the postseason and Super Bowl prop bets become available.
Examples of NCAA football prop bets
Collegiate sports are extremely popular among Iowans, beginning with NCAA football. Even though Iowa sportsbooks don't offer prop betting markets an individual college athletes, that doesn't mean there aren't some prop betting opportunities for those who want to bet on college football games.
Depending on the site, here's some of what you can find when making college football prop bets:
Home/away team totals
Alternate spreads/totals
Winning margin
First/last team to score
First team to X number of points
Player passing/receiving/rushing yards
While some of the above are always available, other options are more likely to be offered before a bowl game or, more specifically, the College Football Playoff, which is treated somewhat like the Super Bowl by both bettors and sportsbooks.
Here is a team props example from PointsBet Sportsbook in Iowa, involving prop betting odds for the College Football Playoff National Championship game:
Ohio State's team total is set at 33.5 half points. A wager on the over means risking $12.10 for every $10 in winnings, while a bet on the under only requires a risk of $11 for every $10. The rules are the same for Alabama at 41.5, which also has a -121 line for the over and a -110 line for the under.
Examples of NCAA basketball prop bets
Like college football, NCAA basketball betting doesn't have all that many prop betting markets than pro sports, especially the NBA and NFL. With that said, there are still a few options for Iowans to choose from, including the following:
Home/away team totals
First half spread/total
Winning margin
Match/total double
Player total points
Examples of NBA prop bets
Aside from the NFL, the NBA is the league with the most props to choose from for any given game. Because there are so many more games and it's played nearly every single night for months on end, there winds up being many more opportunities to wager on pro basketball props.
There are a seemingly limitless amount of markets to choose from, whether the bettor's interest lies in player props or team props.
NBA player props:
First basket scorer
Player points, rebounds, assists
Player made three-point field goals
Player points + assists
Player points + rebounds
Player points + assists + rebounds
Player performance doubles
Player vs. player stats
NBA team props and game props:
Alternate spreads/totals
Moneyline or spread/total points parlays
Quarter moneyline, spreads and totals
First/second half moneyline, spreads and totals
Winning margin
First team to X points (10, 15, 20, 25, etc.)
As is the case with the NFL, most standard NBA team and player props come with similar lines as moneylines, spreads and totals.
Let's look at an example from one of the more lucrative markets of NBA props, which is a parlay combining a side and the total:
This market is a great example of the enhanced odds that come with combining a team with the total, one way or the other. A wager on either team's spread or either side of the total comes with standard -110 odds. But once the two are linked, we see those potential payouts grow substantially.
There are several parlay markets similar to this one for NFL and NBA games which include alternate spreads, alternate totals and moneylines being put together in some way. The nature of the combination will dictate how the odds turn out.
Examples of MLB prop bets
Baseball is another sport where gambling on props is very popular. This is especially because there can be an absence of value on pregame MLB betting lines, making props much more popular and profitable in some cases.
Take a look at the following collection of MLB prop betting examples:
Home/away team totals
Alternate run lines/totals
First inning moneylines, spread and totals
First 3/5/7 innings moneylines, spread and totals
Individual innings moneylines, spread and totals
Player total hits/runs/RBIs
Player hits + runs + RBIs
Player to hit HR (Yes/No)
Player vs. player stats
Pitcher total strikeouts
The most lucrative MLB props tend to be the selection of a player to hit a home run along with alternate run lines and totals.
Examples of NHL prop bets
Ice hockey is a little bit less popular than most other major sports, in general, and it's the same with props. But because NHL betting markets get a little bit less attention, especially the prop markets, there's often room for value and spotting a line that can be taken advantage of. Here's what you can expect to find:
Home/away team totals
Alternate spreads/totals
First/second/third period moneylines, spreads and totals
Player shots on goal
Player goals/assists/points
Goaltender saves total
Just like in other sports, the most monetarily fruitful markets for NHL prop betting are alternate spreads and totals with enhanced odds along with selecting an individual goal scorer for a given game.